CAREERS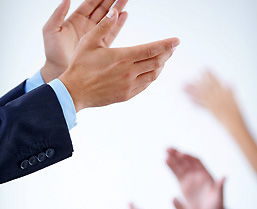 SKILLED, EXPERIENCED, & TALENTED
professionals needed!
ArchFront is an equal opportunity provider company. At ArchFront, employees are the greatest asset. We don't believe in hiring the best talent, we believe in creating the best talent out of everyone who joins our company (of course, individual contribution and commitment is most important). Our focus lies in bringing aboard some of the fine professionals in the industry and providing them with opportunities that enhances their drive and ability.
The work culture in our company might seem busy and hectic, but the value addition to individual talent, skills, and experience is enormous. If you are a willing professional who likes to be challenged, contact us with your profile and we will get back to you soon.
careers@archfront.com
Mobile
Android developers
iOS developers
Windows Mobile developers
Quality
Android app testers
iOS app testers
Performance/Load/Scalability testers
UI testers
Automation/Regression testers
Other
Java Developers
HTML5 developers
Flex developers
C/C++ Developers
PHP Developers
VPN experts